WellQC is developed for control the quality of geological and geophysical data obtained in the result of well interventions. This Software is used in the PetroVision Data Bank.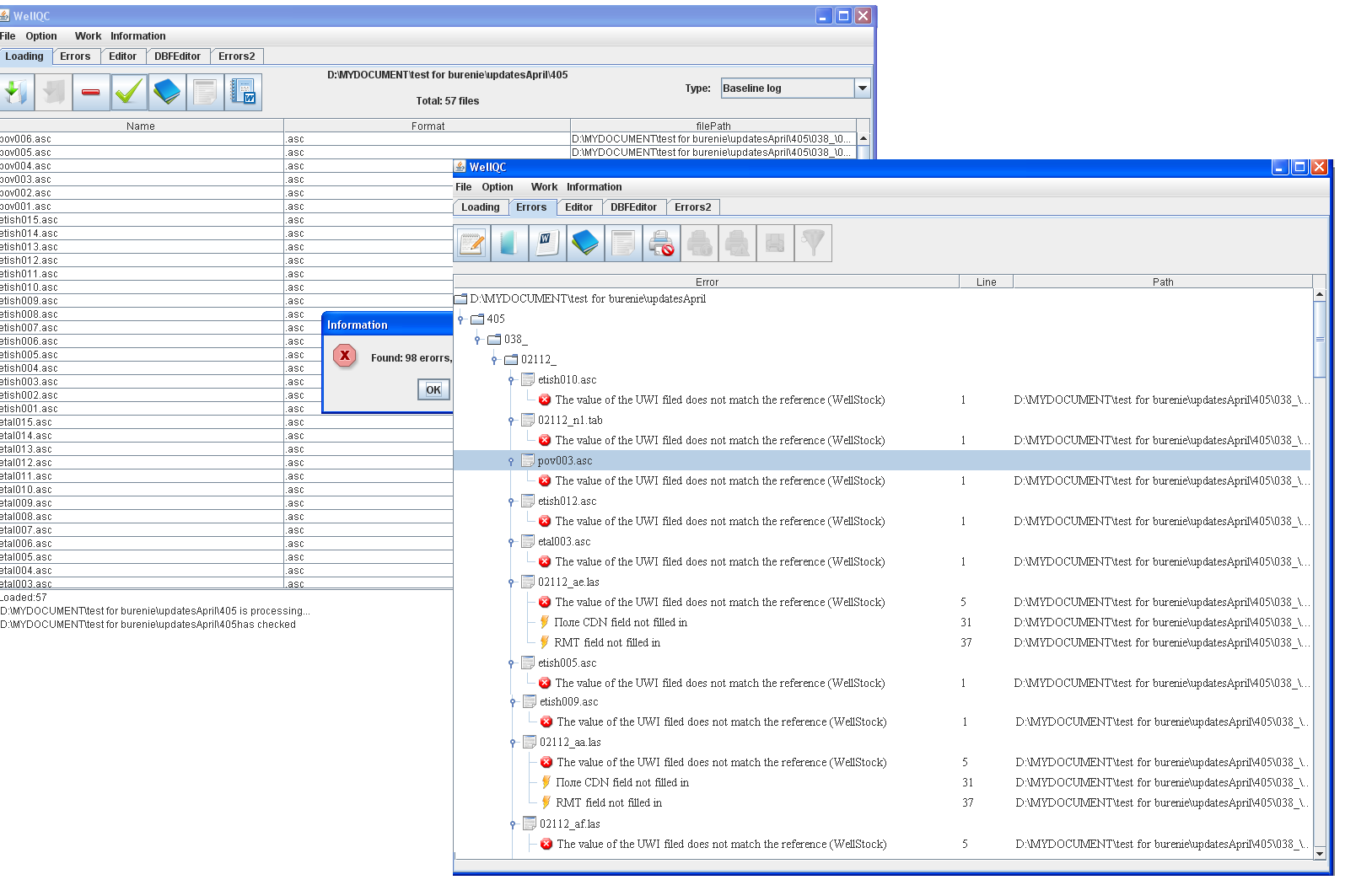 The development of the WellQC started in 2011. Sphere of this SW application is defined by the aims of quality control of the digital geophysical data coming from contractors, and nowadays WellQC is successfully used in the LUKOIL-West Siberia Ltd.
WellQC enables to make the automated data control on the following types:
open hole (wells got out of drilling), including inclinometer survey;

well logging, field management;

verification and reference data analysis.
The Software executes over 200 different checks including:
data consistency;

data correspondence with the real range;

logical correlation of curves and table data;

format control;

syntax correctness and duplicate rows.
WellQC advantages are defined by an ability to adjust the standards for each enterprise evolving developers or without them. The main peculiarity of the Software is the implemented and flexible configuration of all checks and rules by means of external XML-files. Apart from that, our Software has a built-in multifunctional text editor which enables to work with several documents, navigate quickly on errors and to view reference information. WellQC has also an option to evaluate data quality control in course of works executed by contracting companies. WellQC was designed by Russian specialists and ensures a high efficiency for a Russian market.
System requirements depend on Java 1.6 and higher.